Wingo Porter
I bought the Wing Porter for my flying cam project because the box claimed it could carry 500g.
The following pictures show how the plane evolved over time
Rebuilding pieces into a new plane changed the plane similar to evolution - the weak parts broke, have been replaced and improved, so the current plane does not have much in common with the original Wingo Porter.
I built it following the instructions, added a bit of strength on the wing: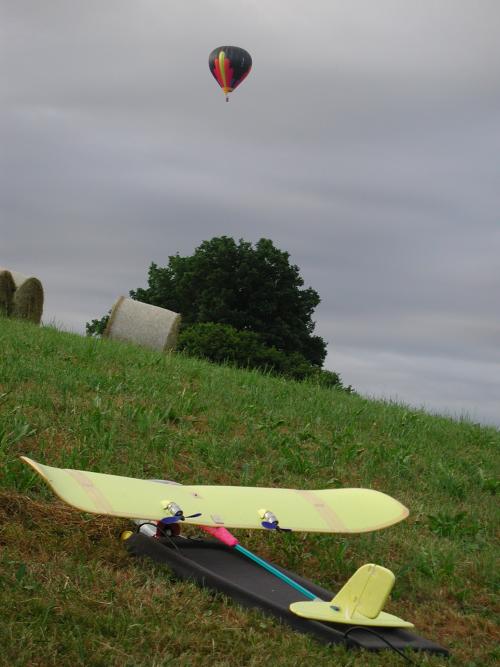 first steps with accidents (eg June e28th or July 19th )and success
The plane has been modified
replacing what broke and rethinking the whole design I ended up with a completely different airplane:
A big improvement was to drop the two cheap motors and install a brushless geared motor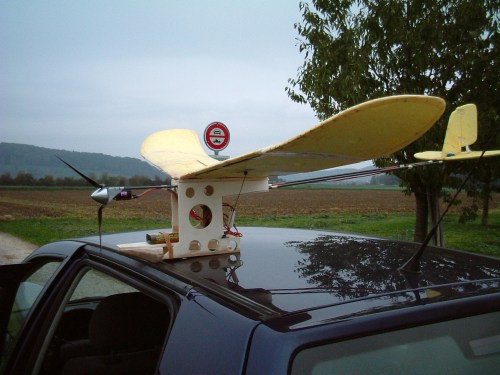 the second wing improves lift quite a lot, and it seems to fly more stable as well.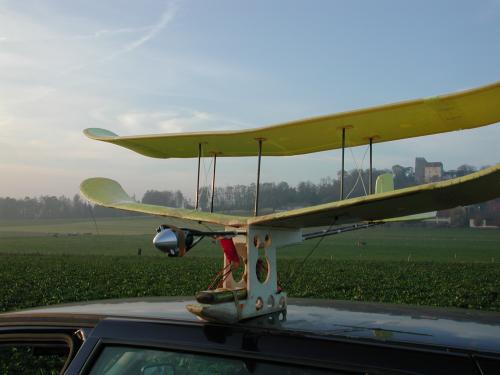 this configuration carries both the still picture and the video camera (both below 300g) with ease.
(Pictures Fuji FinexPix | Pictures Nikon coolpix | Pictures Sony DSC-T1 )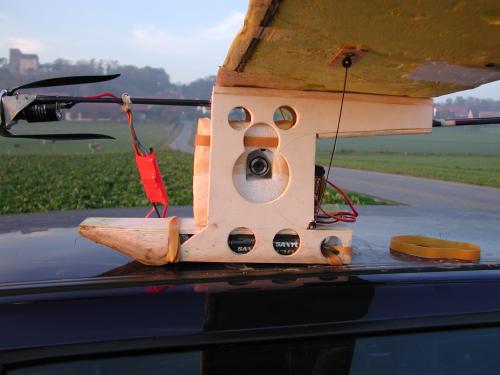 Sample Kodak mc3 video short | long
Sample miniDV camcorder video short | long
more information about my flying adventures can be found in the 2004 history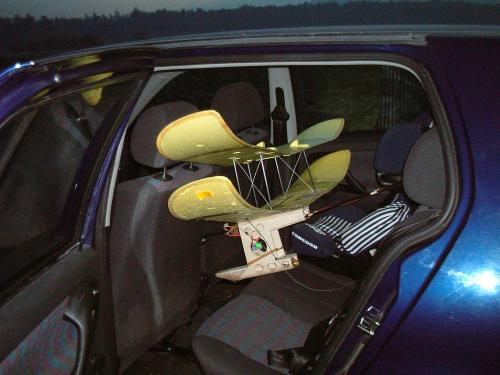 Detail pics Sept 2004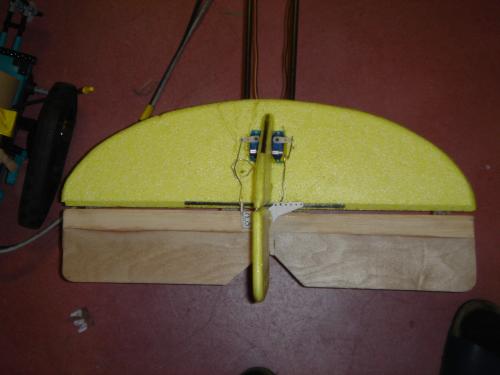 Change of battery system
I have purchased 3S3P LiPolymer batteries Although I had planned to change the plane to accomodate those batteries, the change came too sudden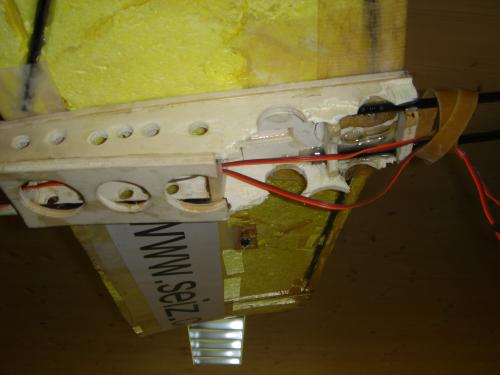 fixed