November 2003
2nd
4th
Went for a flight, but the weather was not well. It was windy, and the plane was flying like a kite. I did not have a string to hold it though...
Landing was a bit rough, and on the second landing the elevator servo lost a couple of teeth..
5th
Weather better than expected, no car available -> I took my bycicle and rode to a field near the office
Pictures and clip of 3 flights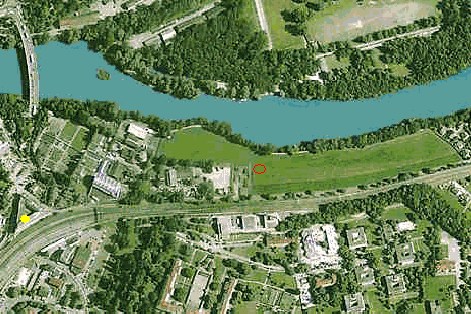 yellow dot: office
red circle: airfield
7th
Replaced RemoteCam with a cam that can zoom
See the process of connecting the zoom contacts
8th
Flying over Windisch, Pictures and videos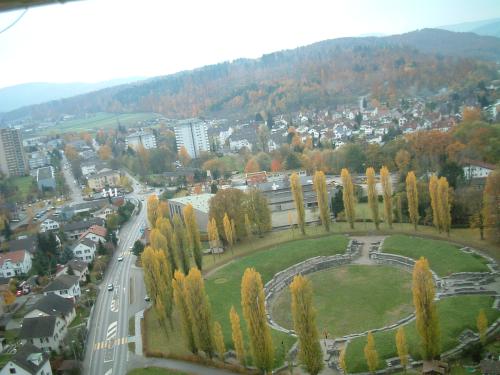 10th
Wingo flies with DV camera
not much wind, but already a bit dark at 4.30pm. I had to process the video to get a brighter video, but it's still dark.
15th
flights with the FinePix F402, 2 flights with the DV Camcorder, good results
16th
one flight from my home, bad results
19th
plane fixed, going for a test flight, some pictures from high up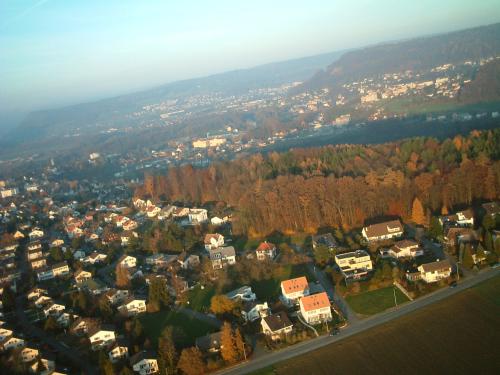 20th
flights from the neighbours roof - 3 flights, 2 landings with damage
23th
long and quiet flights with the FinePix and the Kodak mc3