Unimog Video Link
Unimog video link
This is all it takes to have a portable TV station :-)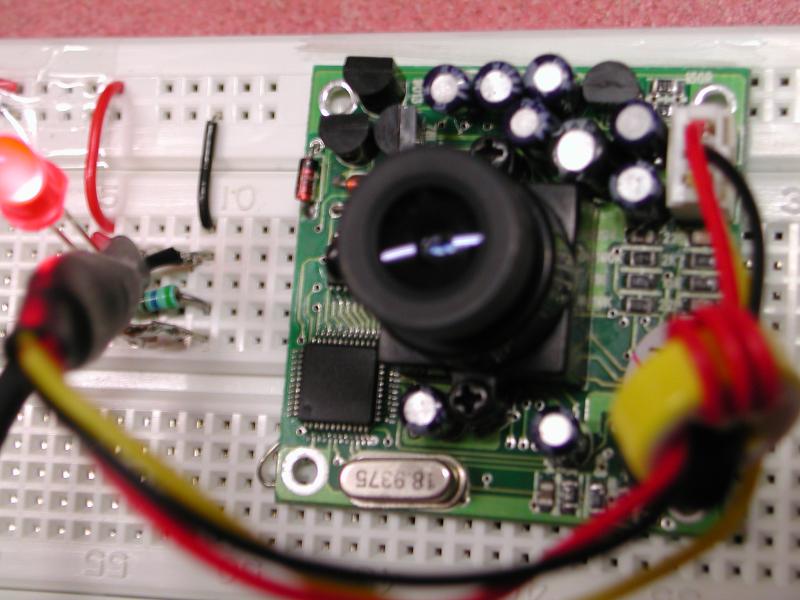 This is the camera that is to be carried onboard. I have a portable TV transmitter, Battery with voltage regulator to run both the camera and the transmitter and the charger for the battery running.

The camera produces clear pictures. The aperture of the lense is 90 degrees, so you're going to see quite a lot of what's going on around the vehicle
I put all the parts in a box and walked around in the building. This is the best transmitter - receiver I have so far. It beats the Diamond wireless cards, the Unimog RC and the Cybermaster RC.
The transmitter receives IR signals from the other end and sends them with a pluggable IR diode - maybe I could use that to receive commands? any proposals - circuits?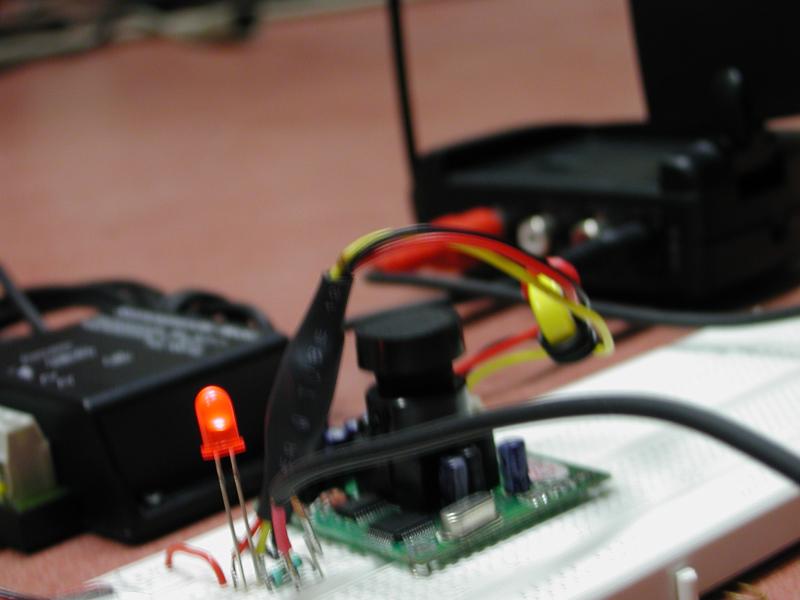 I use this for the UnimogCam
NOTE: Mini Camera Module show a smaller wireless camera for use in future projects