home/ history/ 2009/ september/ 20090910
Mikrokopter Maiden Flight
I flew the Mikrokopter in the garden on a wire, powered by a computer power supply. I was not quite up to the job.
10min version on YouTube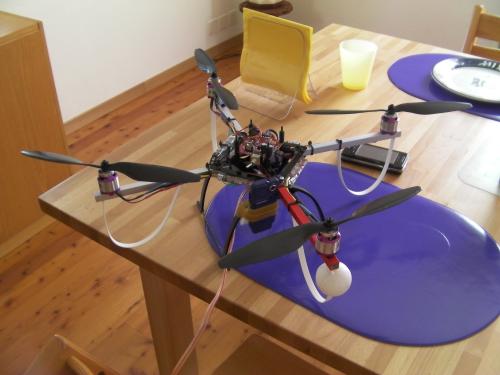 I have no good charger yet for the LiPo Batteries as my Multiplex charger has a defect on one of the keys.